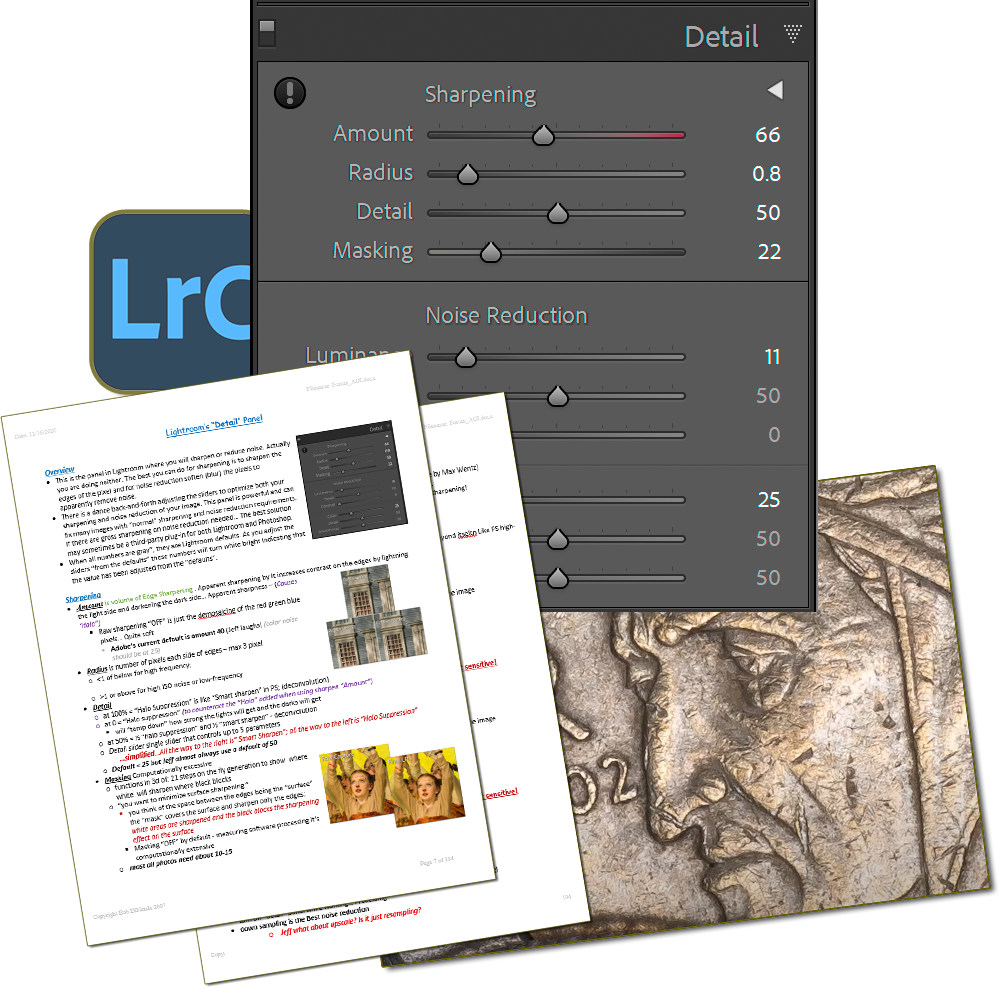 Tuesday, December 22nd
1PM ET
You will receive a Zoom link
1-hour prior to class
An in-depth discussion of
"Lightroom's 'Detail' Panel"
(Sharpening & Noise Reduction)
How This "Breakout" Session Will Work
> Prior to the session, you will receive an email with my "Detail Breakout" class notes and a "video link" for you to view prior to the class. The video is a 20-minute explanation of Lightroom Classic's "Detail" panel by Jeff Schewe*.
.        *Very few know more about Lightroom than Jeff Schewe who was integral in assisting
.           Adobe defining Lightroom Classic's "Detail" Panel"
> During the "Breakout", I will moderate a group discussion reviewing my notes and the material covered in Jeff's video.