TODE-PDF Gift Certificate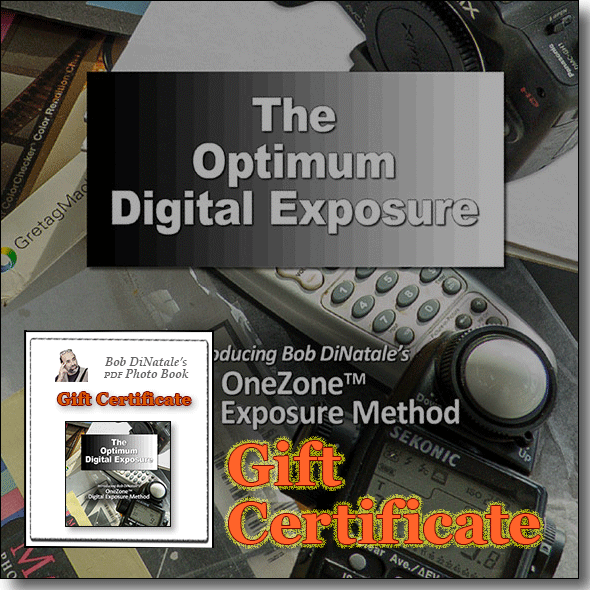 xThere is one optimum exposure in digital photography – and, it is NOT the camera's meter. It is exposing the brightest part of your scene to be 99% brightness in your processing software... the OneZone™
xThis book defines the optimum exposure: what it is, its benefits and exposure methods to achieve it.
...If you take your digital photography seriously this is a must-read.
Want the Paperback Version?